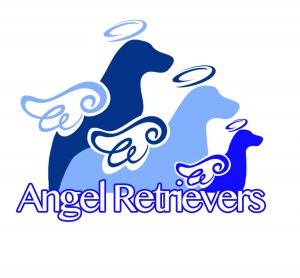 Angel Retrievers is a breeding and training facility designed to provide excellent family pets, and owner-trained assistance dogs for the disabled.
These dogs go to their adopters both healthy and trained. Because we have every puppy under our tutelage until it is at least 4-months-old, with continued lifetime lessons for each and every dog, we are well aware of the temperaments our breeding program will produce.
Our professional staff handle the puppies daily from the moment they are born. The structure, enrichment, socialization, temperament testing, and training are carried over through the lifetime of every dog. Each owner receives an 8-hour introductory class with instruction on how to reinforce the training their pup already knows. In addition, each owner also receives the option of a free training lesson and follow-up, at least once per month, for the lifetime of the dog. Not only does this allow pet owners to stay on top of their dog's reinforcement, but also gives instruction to those who wish to finish a dog in competition, or assistance training for the disabled.