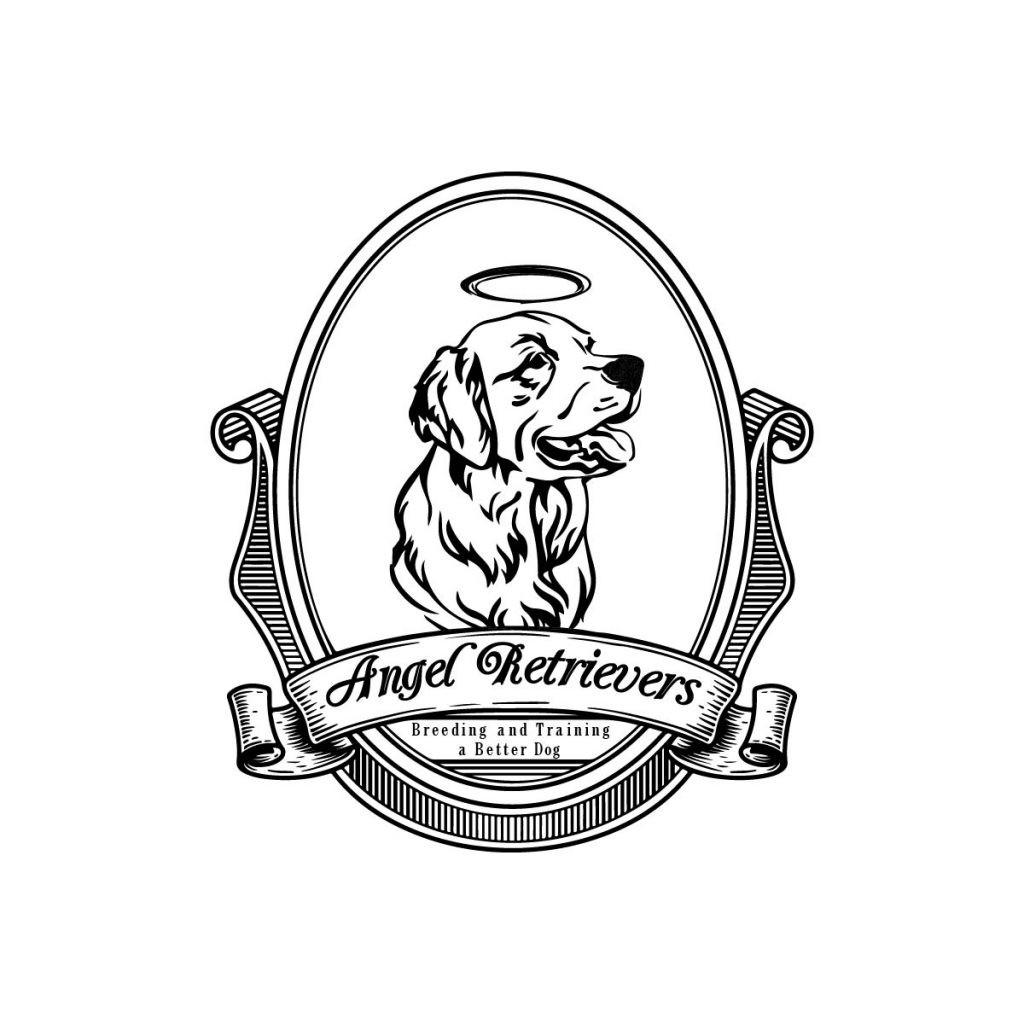 Angel Retrievers has breeding and training facilities in California, Texas, and New Hampshire, designed to provide excellent family pets, and started assistance dogs for the disabled.
Our English Cream Golden Retrievers & English Labrador Retrievers go to their adopters both healthy and trained. Because we engage with each puppy through training, with continued lifetime lessons for each and every dog, we are well aware of the temperaments our breeding program will produce.
We are a breeder of QUALITY – not quantity.
Our professional staff handle the puppies daily from the moment they are born. The structure, enrichment, socialization, temperament testing, and training are carried over through the lifetime of every dog. Each owner receives multiple hours of in-person or virtual introductory lessons with instruction on how to reinforce the training their pup already knows. In addition, each owner also has the option of continued training lessons and follow-up, at least once per month, for the lifetime of the dog. Not only does this allow pet owners to stay on top of their dog's behavior, but also gives instruction to those who wish to finish a dog in assistance training for the disabled.
What is the TRUE benefit to adopting an Angel Retriever?
The true benefit to adopting an Angel Retriever goes far beyond the fact that you are receiving a healthy dog from a quality breeding program – or even that the puppy comes to you started in its training … the true benefit is that we KNOW this dog! It is certainly wonderful to have trainers available before and after you take your new puppy home – but the best part is that this is the RIGHT puppy for YOU to take home. We've spent months getting to know this puppy – and not just through observation – but through intentional interaction in training sessions and temperament testing. Every adopter has a unique hole to fill. Look at it like a puzzle piece. Every detail that makes your life unique, adds another angle to your missing puzzle piece. If you have children under 8 that adds one angle, if you have a cat that adds another, your lifestyle, your personality and your needs all add new angles. You don't want to squeeze a square peg into a round hole. You want a dog who will fit perfectly into that puzzle piece. We will not offer you a dog unless we feel strongly that it meets every check box that makes you unique.
https://www.youtube.com/watch?v=uqTxIzqFphU