Every pup that leaves our facility comes with a 3-year health guarantee (2-years longer than the most reputable breeders out there), as well as our unconditional behavioral support for life. We are confident because we know our dogs. We are familiar with the pedigrees, each breeding dog has received the highest quality medical screenings for hips, elbows, heart, and eyes, and our professional trainers are the very best instructors in the industry!
Because we know each dog so well we take the time to seek an adopter who is a good match for them based on the adopter's personality, needs, lifestyle, and home environment, for both pets, and future assistance dogs.
Angel Retrievers and Little Angels Service Dogs are Partner Organizations, and thus we share the same experienced staff.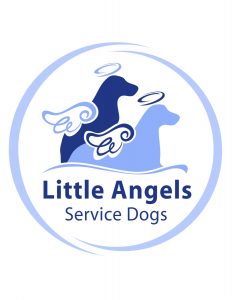 Assistance dogs must have a temperament different than most pet dogs and will be placed based on their natural talents, propensities, and personalities. We can place them for continued training as mobility, autism, psychiatric, hearing, diabetic, or seizure alert assistance dogs. Lessons are included at no additional fee, every month, for the life of your dog, though most can complete this training with as little as 3 separate trips to our facility. Because of this, Angel Retrievers is a good option even for those who are coming to us from out of state. For more information on fully trained assistance dogs you should visit www.littleangelsservicedogs.org.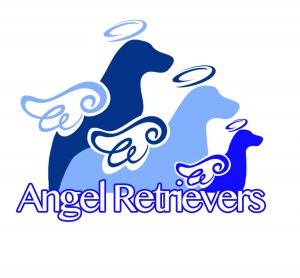 Our breeding dogs come from actual champion bloodlines, and many are directly imported from all over the world. Adoption fees are not only based on the bloodline of each pup, but also the level of training they have received. General adoption fees are listed on our Available page in 3 separate categories; Kinder Pups, Graduates, and Masters.